A responsive website describes a website which changes its layout depending on the size of the device screen on which it is being viewed so the same content can be displayed easily whether on a mobile phone, tablet or a large desktop screen - making your website more accessible for all your customers.

Now is the time to convert your existing website to a responsive design! Our latest template designs are responsive designs and they also contain some very useful added features to make your website a better sales conversion tool for your business:

• Add your phone number to the page header which works as a link to call you when viewed on a mobile phone.

• Add an email link to the page header for quick contact from any page.

• Add a small enquiry form on the right side of your pages to encourage enquiries.

• Add background images to your website.




Click here for step by step instructions and tips!





---


For our customers who have recently upgraded to a Responsive Design template - did you know that there are a lot of additional new features to improve the effectiveness of your website in generating enquiries from your customers.

These include adding a quick and easy enquiry form on all pages of your site in the right side column, adding quick links in the header of your website to call you on the phone and/or to send you an email plus more.

For a full list of these features and step by step instruction on how to quickly and easily implement them, click here.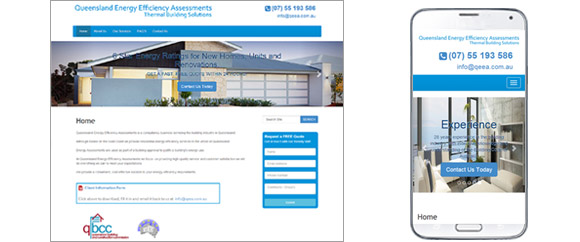 www.qeea.com.au
---


→ When you refer somebody to use Chilli Websites for their website ask them to mention your name or business name - or you can let us know via email if you refer somebody.

If they decide to pay for their website beyond the 10 day free trial, we will credit both of your accounts with one month free - if they pay annually we'll credit each of your accounts with 3 months free!
---
www.michaelrobotham.com.au
www.chilliwebsites.com.au